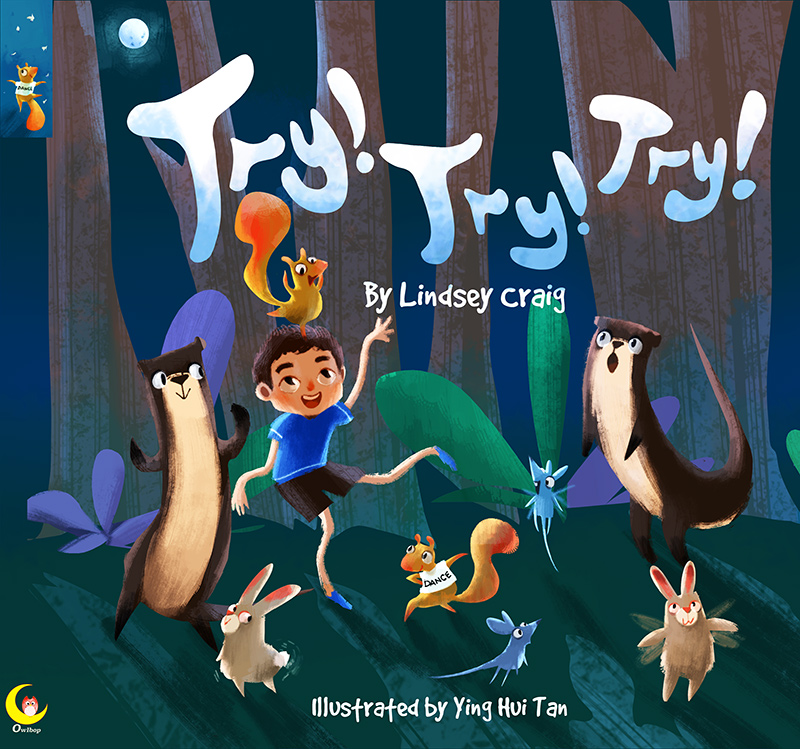 Try! Try! Try!
by Lindsey Craig
Illustrated by Ying Hui Tan
2016, Owlbop Publishing
ISBN-13: 978-0996721240
Buy Now
Buy Now
Kirkus—Best Children's Books 2016
"You can roar you can hop, even slippity-slide! All you have to do is Try! Try! Try!"  Oh, it's fun to learn new things! In Lindsey Craig's new get-up-and move book, your children will hop with bunnies, and roar with a bear, then smile to watch the animals overcome their shyness and do some very silly dancing, indeed!